Overviews: The Solidcom M1 supports 1 base station connected up with 8 belt packs, you can choose to buy 4 belt packs or 8, and the way to pair a new belt pack will be shown in the below article.
Step1:Please connect the devices as below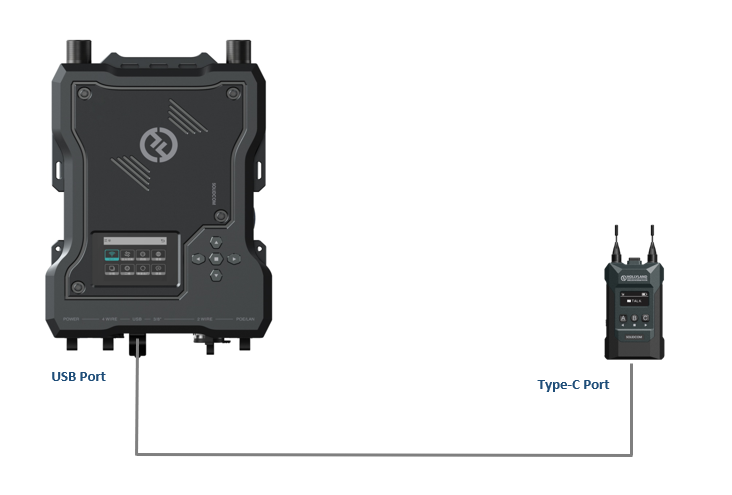 Step2: Please long-press the middle button of the new belt pack to enter the menu page, then select " Pair" options.
Note: If your HUB version is V1.1.2.8 or newer than version V1.1.2.8, you need to long press the up (+) and down (-) VOLUME buttons simultaneously on the beltpacks, and NOT the middle (B) button anymore to enter the MENU settings in order to properly PAIR.