OVERVIEWS: If you forget the IP address or the login password of Arocam C2, you can refer to the article below.
Connect the Arocam C2 to your PC via standard network cable.
Set your PC IP address to 192.168.100.XX; The IP address can't be the same as the camera.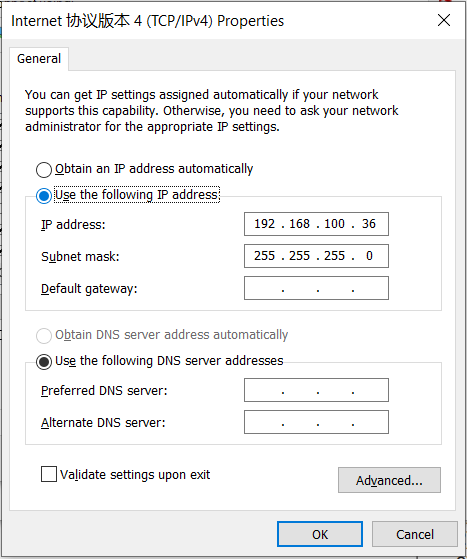 The default IP address is: 192.168.100.88; the default username and password are both: admin.