Hollyland, a well-established manufacturer in the wireless audio/video production industry, has introduced a new lightweight digital wireless microphone named the Lark M1 designed for beginners and professionals alike.
Imagine a digital wireless microphone designed for those always on the go and who need a microphone solution that just works when they need it. Something not big and bulky but rather small and lightweight, crystal-clear audio quality, outstanding transmission range, long-lasting operation time, and easy clips onto clothing without wires running inside a shirt or a coat. Then imagine a solution that also offers wide compatibility that will improve your content creation experience.
We will explore the attributes of the new Lark M1 microphone that we believe adds up to a great value with outstanding performance.
What to Look for in the Lark M1 Wireless Lapel Microphone?
Asking several questions when considering a lapel microphone will help narrow down the many options to choose from. Each solution is designed for specific and different application scenarios. Let us look at what the Lark M1 has to offer:
Size—Lapel class wireless microphones are offered in a variety of sizes. If you are an on-the-go content creator, you would probably need something that is lightweight and easy to clip onto who is speaking. As for the Lark M1, the mic and transmitter are all-in-one, and its size is equal to a standard USB flash drive with an ultra-mini case designed that doubles as its charging & storage solution that is small enough to perfectly fit in your hand.
Range—Transmission ranges vary across different products. A helpful question in choosing a lapel microphone is understanding your transmission distance requirements. The Lark M1 provides a line-of-sight (LOS) transmission range of up to 650ft (200m) that offers remarkable distance capabilities for content creation. The extended transmission distance is made possible by featuring a frequency hopping technology that optimizes the signal by reducing interference.
Battery life—Battery life is always the critical factor when choosing a wireless mic. There are two primary factors that determine a battery's life—transmission range and the mic's physical size. Depending on the microphone design, a sacrifice in transmission range is required to achieve a longer battery life. However, the Lark M1 features an incredible transmission range and supports up to 8 hours of runtime for the transmitter. The receiver will run up to 20 hours of continuous operation.
Compatibility—Compatibility is also an important attribute for a wireless microphone. The Lark M1 is designed to support connectivity with the most popular devices, such as cameras, computers, mobile phones. Device compatibility is a non-issue.
Now let's review more incredible features of the Lark M1 of Hollyland.
l Noise cancellation
Noise cancellation can be turned ON and OFF. This built-in function is perfect when you need to remove unwanted ambient noise by simply making sure it is ON. Turning it OFF records the background ambient sound too when you want a full audio recording.
l Ergonomically designed aesthetics
Curved-edge ergonomics and matte UV-painted surfaces of this wireless mic system deliver a comfortable wearing experience. Its sleek metal mesh-textured design actually improves and optimizes acoustic performance.
How Much Does the Lark M1 Cost?
Hollyland's new lapel Lark M1 mic is priced at $139 for the Lark M1 Duo (2 TX and 1 RX, plus charging case) and $79 for the Lark M1 Solo (1 TX and 1 RX). For more details about the prices, see the Hollyland official website.
Do You Have Other Questions Regarding the Wireless Innovation of Hollyland?
To find out more about Hollyland and its wireless innovation Lark M1, visit the Hollyland official website, Hollyland Facebook, and Hollyland Instagram.
Final Thoughts
There are many digital wireless microphone options to choose from that are available online and in stores, each of which is designed for a specific application scenario. For example, vlogging, live streaming, and filmmaking that require lapel mics must resolve audio issues in achieving good audio quality. Hands-free mics are most commonly used in these scenarios, where a visible microphone is not applicable.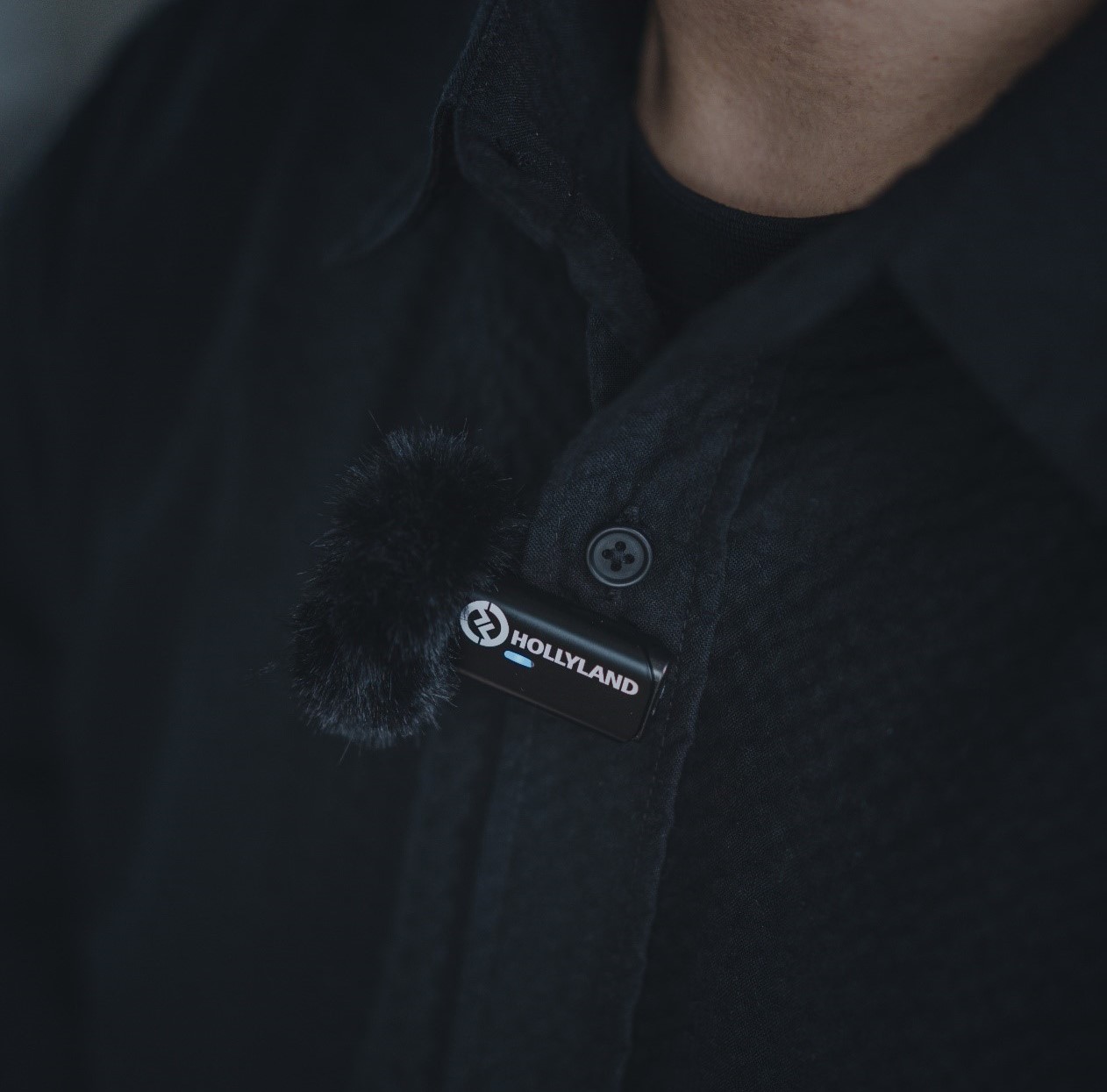 The lavalier Lark M1 is a versatile solution designed to achieve the highest quality audio recordings at a price that is affordable to everyone, especially novice content creators. We hope this product overview and FAQ will help you understand the design merits of the Lark M1 from Hollyland.