1. Kindly Note
It takes a risk to to do the upgrade, please avoid updating during important events;
Please make sure the device with enough power during updating;
Please don`t unplug the USB flash disk during updating to avoid updating failure;
Feel free to contact us if the updating failure or error causes the malfunction: Hollyland Technical Support Engineer:support@hollyland-tech.com
2. Updating Tool
USB-C flash disk / USB flash disk + OTG convertor
Download Upgrade File –> Download Path
3. Upgrade Steps
1. Prepare a small USB disk(16/32G), then format it to FAT32.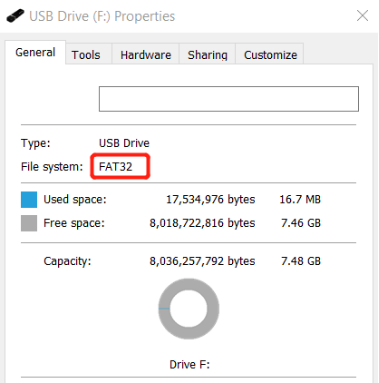 2. Download all the upgrade files to the USB disk root directory (It will recognize automatically to upgrade)

3. Connect the USB disk to the device, it will do the upgrade automatically after turning the device on

4. Special notes
The USB flash disk needs to be formatted into the FAT32 format first so can the device to recognize the USB flash disk.
If the USB flash disk which over 32G, the Window/Mac system don't have the FAT32 options, so need professional disk software tools (like DiskGenius) to format it.
The updating file needs to be placed in the USB flash disk root directory can the device read the updating file, the file can't be placed in another folder.
Checking whether the monitor firmware version is the latest or not on the device information after the update is completed.