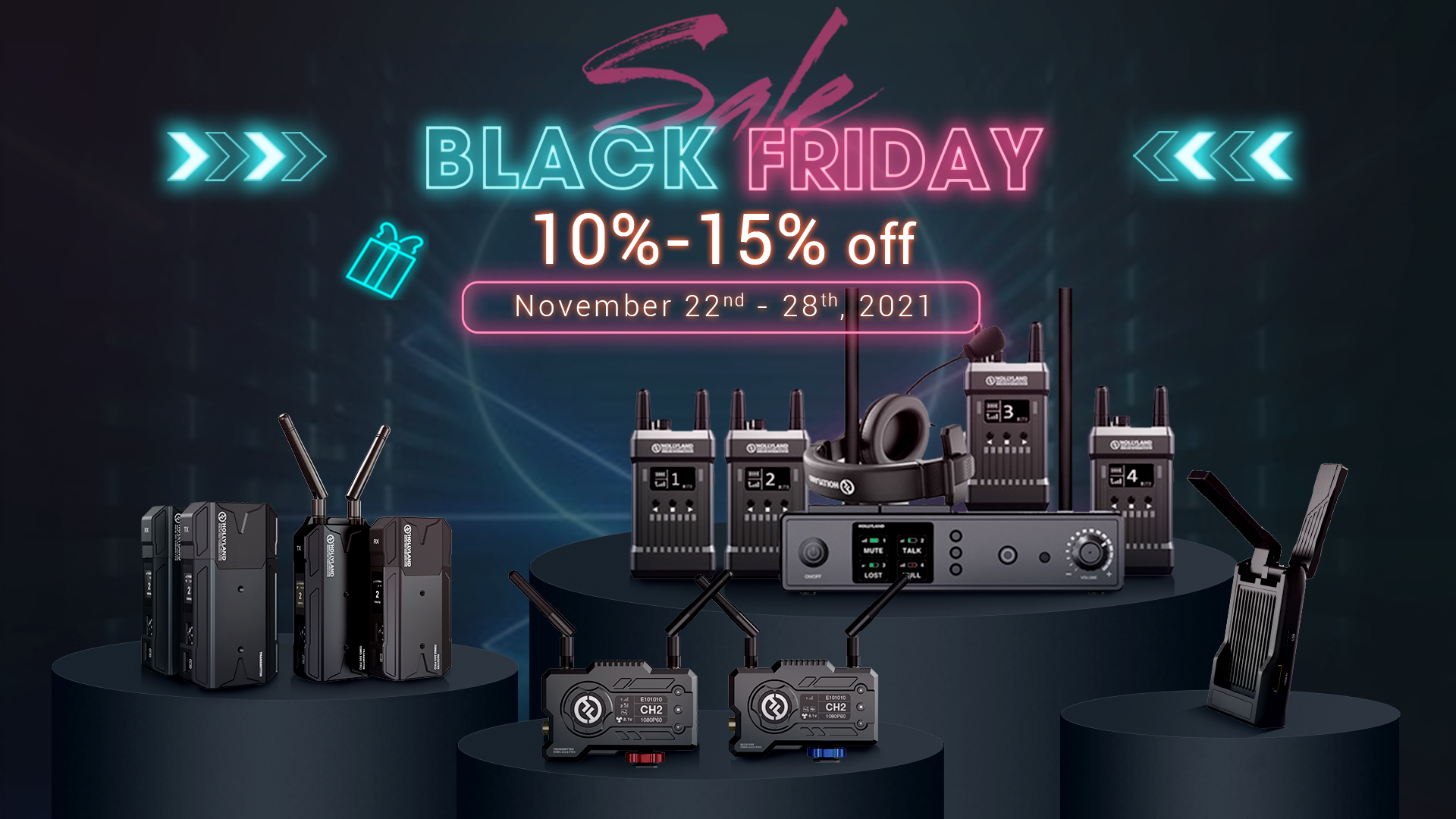 Black Friday 2021 is almost in full swing at Hollyland. From November 22nd to 28th, Hollyland will be rolling out big discounts on a variety of products on Amazon. So whether you are looking for a full-duplex intercom system or a wireless video transmission system, this is the right place to find the best deals of the year!
Save Up to 10% on Hollyland MARS T1000
As one of the most popular full-duplex intercom systems on the market, Hollyland MARS T1000 is your top pick for hands-free team communications. It allows two-way communications at a range of up to 1,000 feet, and it is ideal for broadcasting, forum meetings, business activities, education and training sessions,
Save Up to 15% on Hollyland Wireless Transmission Systems
For videographers who want to take their career to the next level, Hollyland wireless transmission systems should be on your must-have gear list. Monitoring the shots on the production site with many details to consider can be pretty challenging, but with Hollyland MARS 400S PRO, MARS 300 PRO, MAR X, and MARS 400S, making sure the shots come out as you've planned is now possible at a low budget.
Get Best Deal on Amazon France
Get Best Deal on Amazon Germany