It is with great excitement that Hollyland will be for the first time present at the annual four-day premier event Cine Gear Expo 2022 to be held in Los Angles, USA from June 9th to June 12th.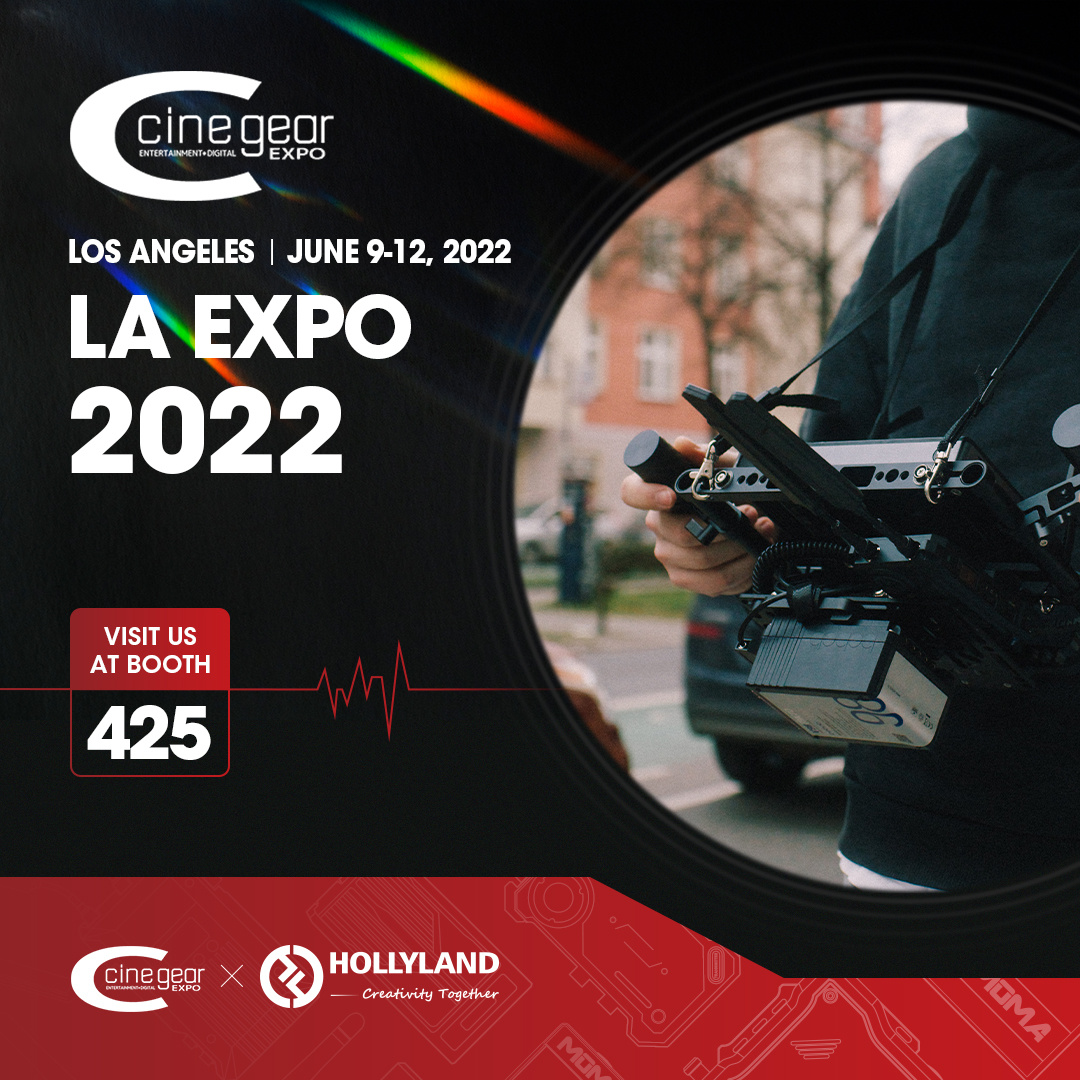 Since 1996, Cine Gear Expo has grown to become the largest and most important event in the United States for the technology, entertainment, and media industry. This international trade exhibition offers artists and technicians the opportunity to discover state-of-the-art technology and techniques including content capture hardware, workflow software, support equipment, and the latest production services. The Hollywood community is stretched out far and wide across the world and Cine Gear Expo reunions bring us together in a proud alliance of moving image professionals.
As an inspiring company endeavoring to leverage the onsite filmmakers' workflow with more flexibility and versatility, we can't wait to meet with worldwide creators and share our most-popular professional wireless A&V transmission solutions at Booth 425.
Our highlight products to be presented at the show:
The latest innovation Solidcom C1 is Hollyland's first true wireless and self-contained full-duplex headset intercom solution. Featuring a wideband clear audio quality, this hands-free intercom system ensures efficient and precise real-time team synergy. Multiple packages are provided for varying team sizes. For expandable use, it can be cascaded with other intercoms to meet more complex real-life operational requirements.
l Cosmo C1
Cosmo C1 is a professional wireless video transmission solution featuring HEVO technology and embedded UVC for direct live-streaming. With a transmission range up to 1,000ft LOS with 0.04s latency, it is widely welcomed by pro filmmaking, commercial shooting, and micro-to-medium live-streaming.
l Lark 150
Lark 150 is our first try in wireless microphones boasting of flexibility and convenience. Equipped with two independent ultra-compact mics, this all-inclusive system offers an easy-to-use and portable experience for recording two subjects with a rechargeable storage box for extended hours. It is an ideal kit for 2-person interviews and vlogging.
Established by industry insiders, Cine Gear Expo focuses on the needs of the community and draws the most dedicated specialists in filmmaking. It's undoubtedly a rewarding show to bridge the connections between professional technicians in this industry.